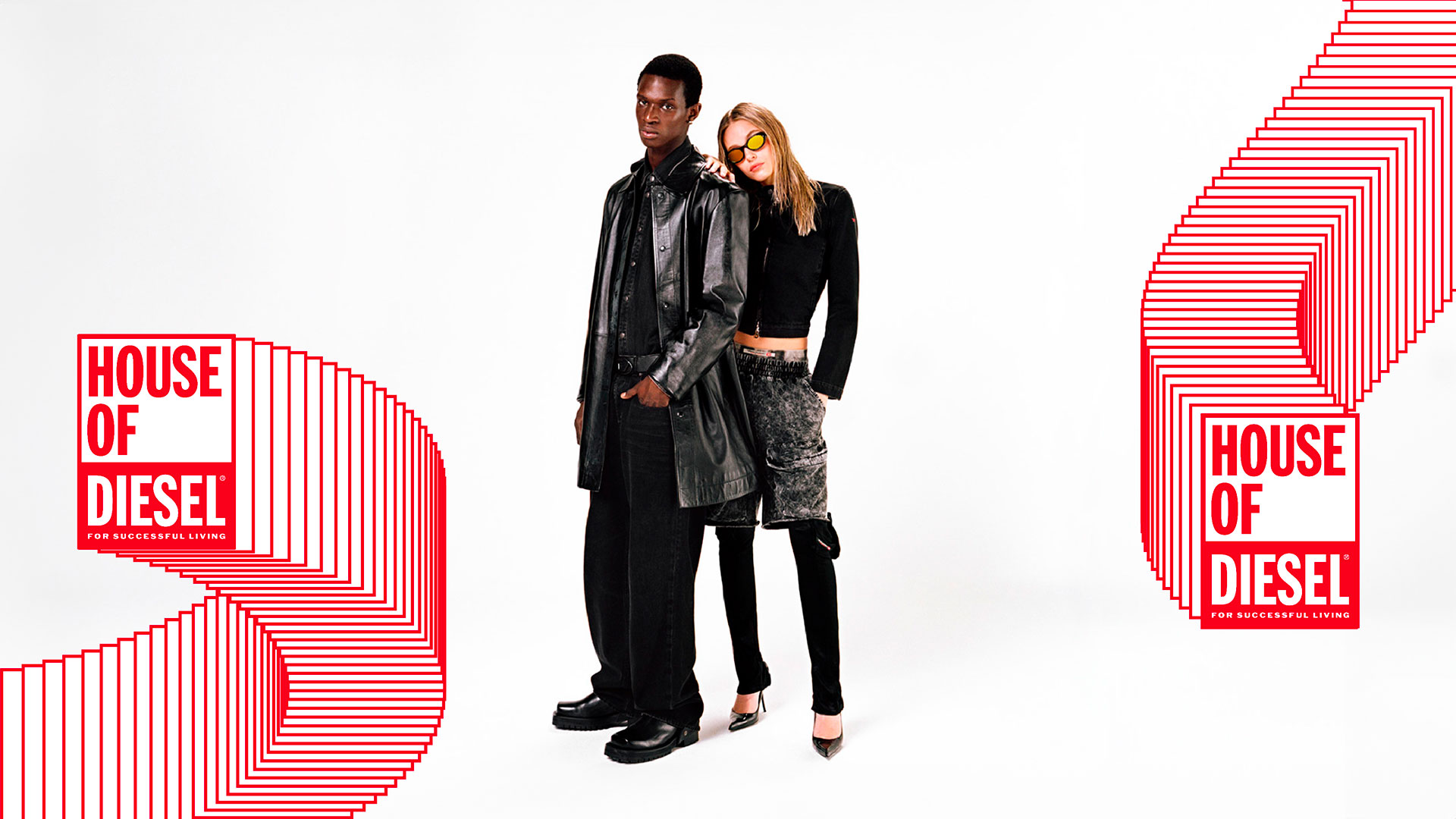 «Successful Living» está hecho para aprovechar cada momento.
Súmate a la House of Diesel, un lugar hecho para establecer vínculos reales y crear recuerdos duraderos.
Únete a nosotros para vivir experiencias únicas y disfrutar de beneficios exclusivos.
Este es el comienzo de tu aventura en Successful Living.
Bienvenido a casa.
Acerca de la House of Diesel
ÚNETE AL PROGRAMA
Crea una cuenta. Nuestras puertas siempre están abiertas.
ACUMULA HOUSE POINTS
Gana puntos en la tienda y en línea cada vez que compres o participes en nuestra comunidad.
DISFRUTA DE BENEFICIOS EXCLUSIVOS
Ten acceso a una gama de beneficios exclusivos y lleva tu experiencia al siguiente nivel.
¡LLÉVALA A TODOS LADOS!
Vayas donde vayas, la House of Diesel te acompaña. Puedes acumular puntos y canjear beneficios en todo el mundo.
Niveles de membresía
Un programa, tres niveles y muchos motivos para participar. Regístrate para obtener beneficios exclusivos como un 10 % de descuento de bienvenida por registrarte y mejoras por subir de nivel: cuanto más alto sea el nivel, mayores serán los beneficios. Descubre los más exclusivos a continuación:
Lobby
0 - 4.000 House Points
Servicio posventa sin cargo en Diesel Library
Regalos y sorpresas de cumpleaños lobby
Invitaciones a eventos especiales
Lounge
4.001 - 10.000 House Points
Servicio posventa sin cargo en Diesel Library
Acceso anticipado a las rebajas
Adelanto de las colecciones
Regalos y sorpresas de cumpleaños lounge
Invitaciones a eventos exclusivos
Bolsa de compras reutilizable
Penthouse
From 10.001 House Points
Servicio posventa sin cargo en Diesel Library
Acceso anticipado a las rebajas
Adelanto de las colecciones
Regalos y sorpresas de cumpleaños Penthouse
Experiencias exclusivas e invitaciones a eventos únicos
Bolsa de compras reutilizable
Prioridad en el servicio de atención al cliente
Sesión privada de compras con un experto en denim
Preguntas y respuestas
El Programa será válido en todo el territorio de los siguientes Países en los que se encuentran puntos de venta y outlet de la marca Diesel: Alemania, Austria, Bélgica, Canadá, Dinamarca, España, Estados Unidos, Finlandia, Francia, Irlanda, Italia, Noruega, Países Bajos, Portugal, Reino Unido, Suecia y Suiza.
La inscripción es totalmente gratuita, luego de haber completado el formulario de inscripción, y puede realizarse de una de las siguientes maneras:

a) En el Sitio www.diesel.com
b) A través de las tiendas participantes
c) Attraverso ulteriori canali ufficiali Diesel
d) Attraverso Customer Service
Los umbrales de cada nivel se dividen en: Nivel 1 (correspondiente a la obtención de entre 0 y 4.000 puntos), Nivel 2 (correspondiente a la obtención de entre 4.001 y 10.000 puntos) y Nivel 3 (correspondiente a la obtención de entre 10.001 y 18.000 puntos) de acuerdo con los procedimientos de acumulación de puntos establecidos en este Reglamento para la iniciativa en vigor. Por encima de los 18.000 puntos, Diesel analizará si ofrece beneficios adicionales.
A partir de la fecha de inscripción en el Programa, cada Participante podrá acumular puntos y avanzar de Nivel en el transcurso de 12 (doce) meses. El cambio de un Nivel al siguiente puede producirse en cualquier momento en función de los puntos obtenidos y confirmados (los puntos pendientes no sirven para cambiar de Nivel). En cada cambio de Nivel, los puntos acumulados anteriormente se conservan y el periodo de 12 (doce) meses comienza a transcurrir de nuevo.
La asignación de los beneficios podrá ser comunicada a los Participantes en la dirección de correo electrónico indicada por los mismos en el formulario de inscripción, mediante comunicación en las tiendas participantes, mediante notificación en los canales de comunicación oficiales de Diesel, en el área dedicada My account o en otra área del Sitio. El Participante tendrá derecho a recoger el obsequio antes de y a más tardar en la fecha límite expresamente indicada y a partir de la notificación de la asignación. Los códigos promocionales que puedan ser asignados por Diesel deben ser utilizados antes de las fechas límite especificadas en su momento.
L'assegnazione dei benefit potrà essere comunicata ai Partecipanti all'indirizzo e-mail indicato dagli stessi nel modulo di adesione, tramite comunicazione nei negozi aderenti, mediante notifica nei canali di comunicazione ufficiali di Diesel, nell'area dedicata My account o su altra area del Sito. Il Partecipante avrà diritto a riscuotere l'omaggio entro e non oltre il termine espressamente indicato e decorrente dalla comunicazione dell'assegnazione. Eventuali codici promozionali che dovessero essere assegnati da Diesel dovranno essere utilizzati entro i termini di volta in volta precisati.
Non concorrono alla maturazione dei punti:
a) l'acquisto di gift card prima del suo utilizzo. Nel caso quindi in cui la gift card venga acquistata e ceduta a terzi solo l'effettivo utilizzo della stessa da parte del beneficiario concorre alla maturazione dei punti in capo al beneficiario medesimo;
b) tutti gli acquisti effettuati in relazione a specifici progetti e/o programmi, anche di natura temporanea, di volta in volta attuati da Diesel e non espressamente inclusi nel presente Programma.
Diesel se reserva el derecho de complementar o modificar el Reglamento cuidando que las modificaciones realizadas no perjudiquen los derechos adquiridos por los Participantes. Los participantes serán informados de cualquier cambio mediante las correspondientes comunicaciones previas realizadas por Diesel a través de sus canales de comunicación oficiales. En caso de que el Participante no quiera aceptar los cambios realizados, tendrá derecho a cancelar su inscripción de acuerdo con el apartado 14 anterior.
Los Participantes pueden dejar de ser miembros del Programa en cualquier momento, al simplemente:
• ponerse en contacto con el Servicio de Atención al Cliente, por correo electrónico o a través del chat en línea;
• enviar un correo electrónico a privacy@diesel.com indicando el deseo de ser eliminados del Programa.

Si la participación en el Programa está vinculada al registro en el área reservada del Sitio www.diesel.com, con la creación de My account, la finalización de la participación en el Programa conllevará, en consecuencia, la cancelación de la My account correspondiente y de los servicios vinculados a ella.
No se pueden crear varias cuentas para un mismo Participante. Diesel no realizará ninguna comprobación de la veracidad y exactitud de los datos proporcionados por el solicitante y no asume ninguna responsabilidad al respecto. No obstante, si se sospecha que una o varias cuentas han sido creadas con identidades falsas, Diesel se reserva el derecho de expulsar al Participante del Programa.
Todos los derechos y obligaciones derivados del presente Reglamento se rigen por la legislación vigente en el lugar de residencia del Participante. Cualquier controversia derivada de este Reglamento, su interpretación, eficacia o finalización, así como de la participación en el Programa en general, se someterá exclusivamente al Tribunal del lugar de residencia del Participante.